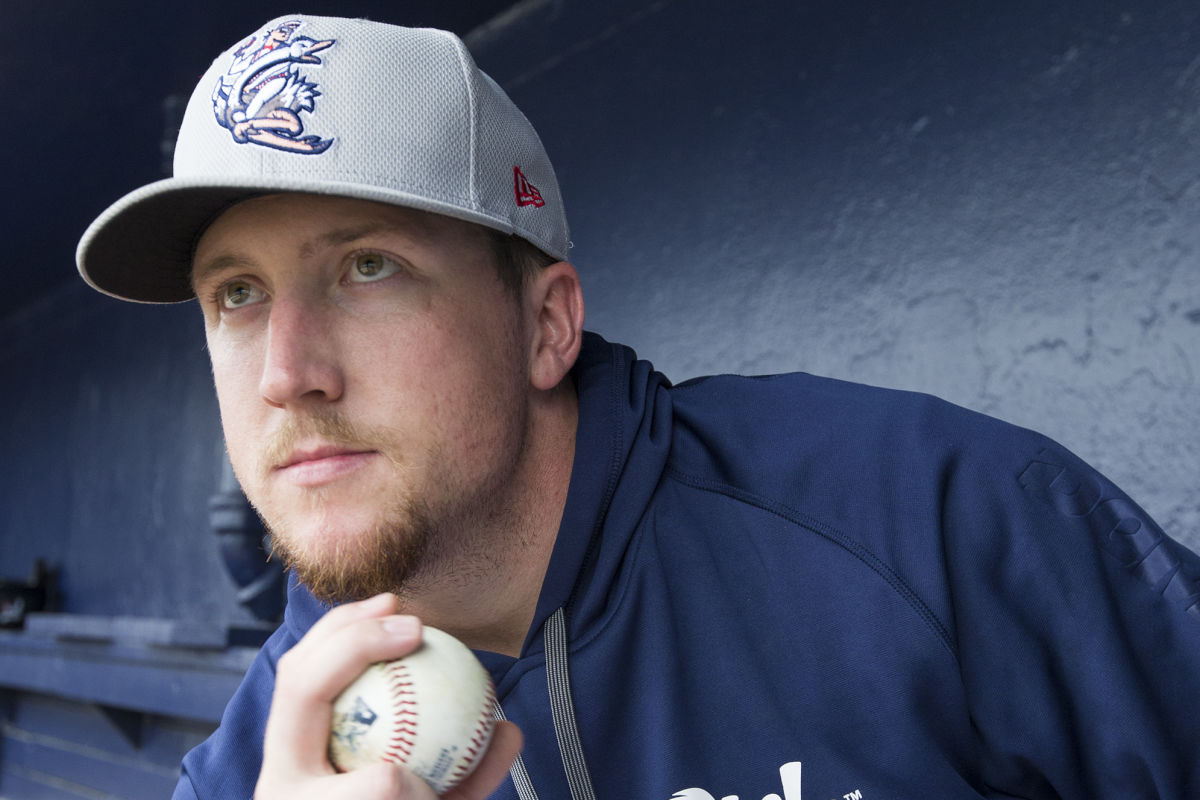 READING — Someone tweeted last year at J.P. Crawford, the Phillies' top prospect, wondering whether Crawford's high school teammate and close friend Shane Watson was still in the organization.
Watson, a pitcher, was the Phillies' first-round pick in 2012. He came out of Southern California's Lakewood High School with a sharp curveball, a powerful fastball, and a right arm loaded with potential. But the start of his professional career was filled with obstacles and setbacks. He had two shoulder surgeries and even a cancer scare that ended up being a diabetes diagnosis.
Watson once had so much promise but now had a bleak future, prompting that fan to ask if he was even with the Phillies.
"I was like 'Oh, great,' " Watson said. "It's just been tough."
Watson finally arrived at double A last month to start his seventh season since being drafted. He fought his way to Reading and has pushed himself back into relevancy. His fastball is zipping in the mid-90s, just as it did before shoulder surgeries kept him off the mound for 23 months.
Watson, who will turn 24 in August, will start Saturday for the third time this season. The results of his first two starts – eight earned runs in 9 1/3 innings – have not been ideal. But his velocity and health are the main concerns. Watson might transition to the bullpen, where his fastball and curveball would be a nice fit. It also might provide his quickest route to the majors. Regardless of his role, Watson has certainly returned to the team's radar.
"I don't really try to think about that too much," Watson said. "If you think about that, you're going to try to do …
Read Original Post at
http://www.philly.com/r?19=961&43=168491&44=419994333&32=3796&7=195327&40=http:%2F%2Fwww.philly.com%2Fphilly%2Fsports%2Fphillies%2FShane-Watson-Phillies-prospect-shoulder-surgery-diabetes.html

Sports Media 101 searches and spiders for news it aggregates from across the web about your favorite sport or sports team. This article is originally posted at another site not affiliated with Sports Media 101. The portion of the article posted here is to provide a sample of the content available at the linked site. Please click the link to read the full article. Sports Media 101 does not claim any ownership to the content and all rights are retained by the original copyright owner.
Tags:
Matt Breen